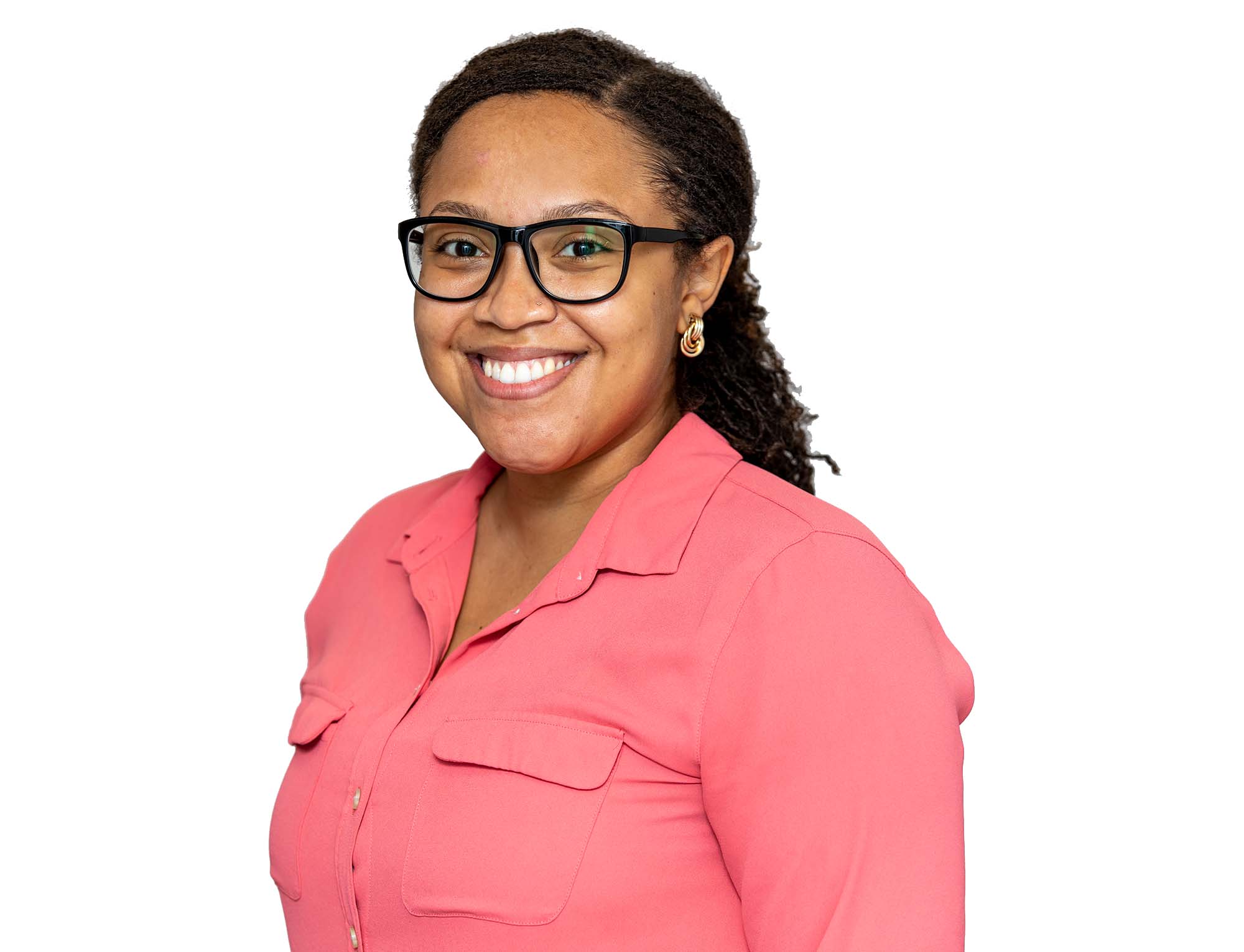 09 Mar

Meet Our Social Worker

Celebrate National Social Work Month

Every March, "National Social Work Month," recognizes and celebrates social workers, who account for the largest group of mental health providers in the nation. With dedication and empathy, social workers help individuals overcome stress, anxiety, depression, and other mental health conditions and issues, deal with crises, and improve relationships. Social workers provide support to people of all backgrounds, guide us through obstacles, advocate on our behalf, and connect us to resources when we are in need.

In honor of National Social Work Month, we thought it would be the perfect time for you to get to know Taylor Street Clinic's full-time social worker, Brittany Banks.

TSC – Can you share a little about your social work background?

BB – My mom is a social worker and like most children, I frequently said things like, "I'll never do that because my mom does it," but here we are – and I cannot imagine myself doing anything else! I obtained my Bachelor of Arts in Psychology from Michigan State University and Master of Social Work from the University of Pittsburgh. While completing my master's, I received specialized training in providing mental health treatment to individuals, families, and small groups in health care settings such a clinics and hospitals.

I started my career at a primary care clinic in Pittsburgh, Pennsylvania, where I provided counseling to individuals with mental health conditions. I transitioned into hospice social work where I helped individuals and their families navigate end-of-life care and manage the stress of terminal illnesses. In 2020, as the COVID-19 pandemic began – it felt like the right time to be closer to family. Shortly after returning to Michigan, I joined the team at Taylor Street Primary Care Clinic.

TSC – When should a person see a social worker?

BB – You should see a social worker if you need support navigating life's challenges; identifying the source of stress or problems; developing or strengthening coping skills; and finding resources and supports that will lead to solutions.

If it were up to me, everyone would see a social worker. 😉

TSC – Can a social worker help with a short-term crisis?

BB – Social workers have the skills to help address both short-term and long-term situations. Let me explain.

In a short-term situation, or crisis, there is a disruption or breakdown in a person's normal pattern of functioning that cannot be resolved by their typical way of solving problems. A crisis may arise due to family situations, economic situations, community situations, significant life events, and/or natural elements or disasters. I help people establish new ways of coping with problems. I help outline steps needed to achieve goal(s), and provide support, reassurance and while safeguarding the individual from harming themselves or others.

In long-term situations, a social worker will meet with a person and/or family on an ongoing basis. During each meeting, a social work will listen, provide support and encouragement, make suggestions, reinforce what is working or going well, introduce alternative ways to cope or deal with stress and problems, and provide resources or referrals if needed.

TSC – What happens during an assessment?

BB – During an assessment, I will ask about biological (medical issues and history which can impact other areas of life), psychological (a person's thoughts, feelings, and behaviors and overall mental state), and social (social circumstances and how these influence mental and physical health) factors as well as use brief assessments to help me better understand the individual, the cause of their problems or stress, and ways to resolve the problems or stress. We will also discuss goals, or what you would hope to achieve in our work together, how often we should meet, and how we should meet (i.e., in person, virtually)

TSC – How often do people typically see a social worker?

BB – People usually meet with social worker on a routine basis which is determined by needs, goals, and personal preference. I typically see clients once a week or every other week. Due to the ongoing COVID-19 pandemic, I see patients in person, by video such as Zoom, and by phone. We will work together to develop a plan that meets your unique needs.

TSC – What is the best part or being a social worker?

BB – I chose to become a social worker because of the profession's commitment to social justice, continuous learning, and most importantly, empowering individuals. I absolutely love that I am always able to support individuals and families achieve their dreams, desires, and goals. But the best part of what I do is being able to listen to people's stories and perspectives – so much learning and transformation can happen just by listening. I am consistently in awe of and inspired by my patient's resilience.

TSC – What is special about Taylor Street Primary Care Clinic?

BB – Taylor Street Clinic is special because of our caring, professional, responsive staff. We are also unique because we can address multiple aspects of health and wellness in one place. Physical health problems increase our risk of developing mental health problems, and vice versa. I like being part of a team that can address the whole person.

To support National Social Work Month you can share this post, learn more about social work by visiting www.naswnc.org , and most importantly, you can schedule an appointment with a social worker. Social work services at Taylor Street Primary Care Clinic include a mental health screening, assessment, consultation, individual counseling, education, and connection to resources. Brittany Banks is currently accepting new patients. Schedule an appointment by calling Taylor Street Clinic at 313-486-5501.