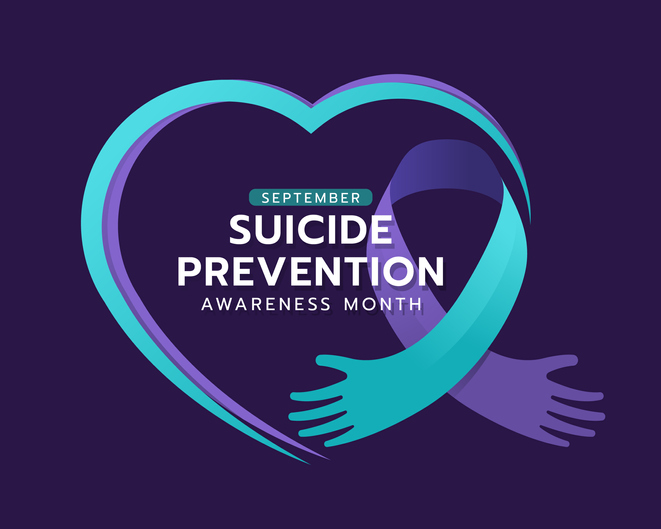 21 Sep

You are NOT alone, I wasn't alone.

Trigger Warning: This post contains content about suicide.

Dear Reader:

This is one of the most vulnerable, yet important pieces I have ever written – and may ever write.

Here goes nothing…

Throughout my life, the number seven has always seemed to follow me. For example, I am writing this exactly seven days after World Suicide Prevention Day 2022 and exactly seven years after I attempted suicide for the last, and hopefully final, time. In numerology, or the study of numbers, those drawn to 'seven' are introspective, or are set apart by their examination of their own thoughts and feelings. And as I sit and I think about World Suicide Prevention Day 2022 (September 10th of each year) whose theme is, "Creating hope through action," it is my hope that by facilitating an open dialogue about suicide as well as sharing information and resources, it will help someone that may be struggling with suicidal thoughts. Though I cannot say I completely understand what you might be experiencing or how you might be feeling, I can imagine that whatever it is, it is extremely painful. Perhaps it is sorrow, or grief, or loneliness. Maybe you are indirectly impacted by suicidal behaviors. For me, it was helplessness – at 13 and again at 22, my problems felt just too big to be solved alone. And they were. However, you are NOT alone, I wasn't alone. There is support and resources (including me!) out there that I will share with you that I wish I had known about then. Suicidal thoughts are common and can affect anyone regardless of age, gender, or background. Just as when a 'semicolon' (;) is used in a sentence, you could have ended but did not; I am here to remind you of the things you have already and will continue to overcome, including suicidal thoughts.

In 2020, 45,979 Americans died by suicide. However, the number of people who think about or attempt suicide is even higher with approximately 12.2 million adults seriously having thought about suicide, 3.2 million having planned a suicide attempt, and 1.2 million having attempted suicide in 2020. Many factors, such as having experienced violence including child abuse, bullying, or sexual violence, can increase the risk for suicide (CDC, 2022). Other risk factors include a family history of suicide, substance use, access to firearms, and prolonged stress. Researchers have also found that 46% of people who die by suicide had a known mental health condition (NAMI, 2022). On the other hand, many factors can protect against suicide or decrease suicidal thoughts and behaviors such as being connected to family and community support and having access to health care (CDC, 2022).

Yet, some groups have higher suicide rates than others:

Gender/sex: There are 3.9 male deaths by suicide for each female death by suicide. In other words, one male dies by suicide every 14.4 minutes while one female dies by suicide every 55.9 minutes (SAVE, 2022).

Sexual orientation and gender identity: Lesbian, gay, and bisexual children are three times more likely than straight children to attempt suicide at some point in their lives. This figure is estimated to be higher for young people who come from families that reject or do not accept them. Additionally, 41% of transgender adults report that they have attempted suicide (SAVE, 2022).

Race/ethnicity: In 2020, the highest rates of suicide were among American Indians and Alaska Natives, with deaths increasing fastest among people of color and people who live in rural areas. Some studies show a particularly significant increase in deaths by suicide among Black youth and adolescences (KFF, 2022).

We can all play a role in supporting those experiencing a suicidal crisis or those bereaved by suicide. We can all encourage understanding about suicide, reach into people who are struggling, and share our experiences – our actions, no matter how big or small, may provide hope to those struggling (WHO, 2022). Also, help is available! If you or someone you know is struggling with suicidal thoughts or some other mental health crisis or emergency, please call or text 988, to reach the Suicide and Crisis Lifeline.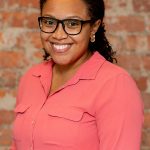 Brittany Banks, LMSW, Taylor Street Primary Care Clinic, providing behavioral health services and resources to will improve your wellness. Brittany is currently accepting new patients.
Works Cited:
Facts About Suicide | Suicide | CDC
Suicide Statistics and Facts – SAVE
Risk of Suicide | NAMI: National Alliance on Mental Illness
A Look at Suicide Rates Ahead of 988 Launch—A National Three-Digit Suicide Prevention Hotline | KFF
World Suicide Prevention Day 2022 (who.int)