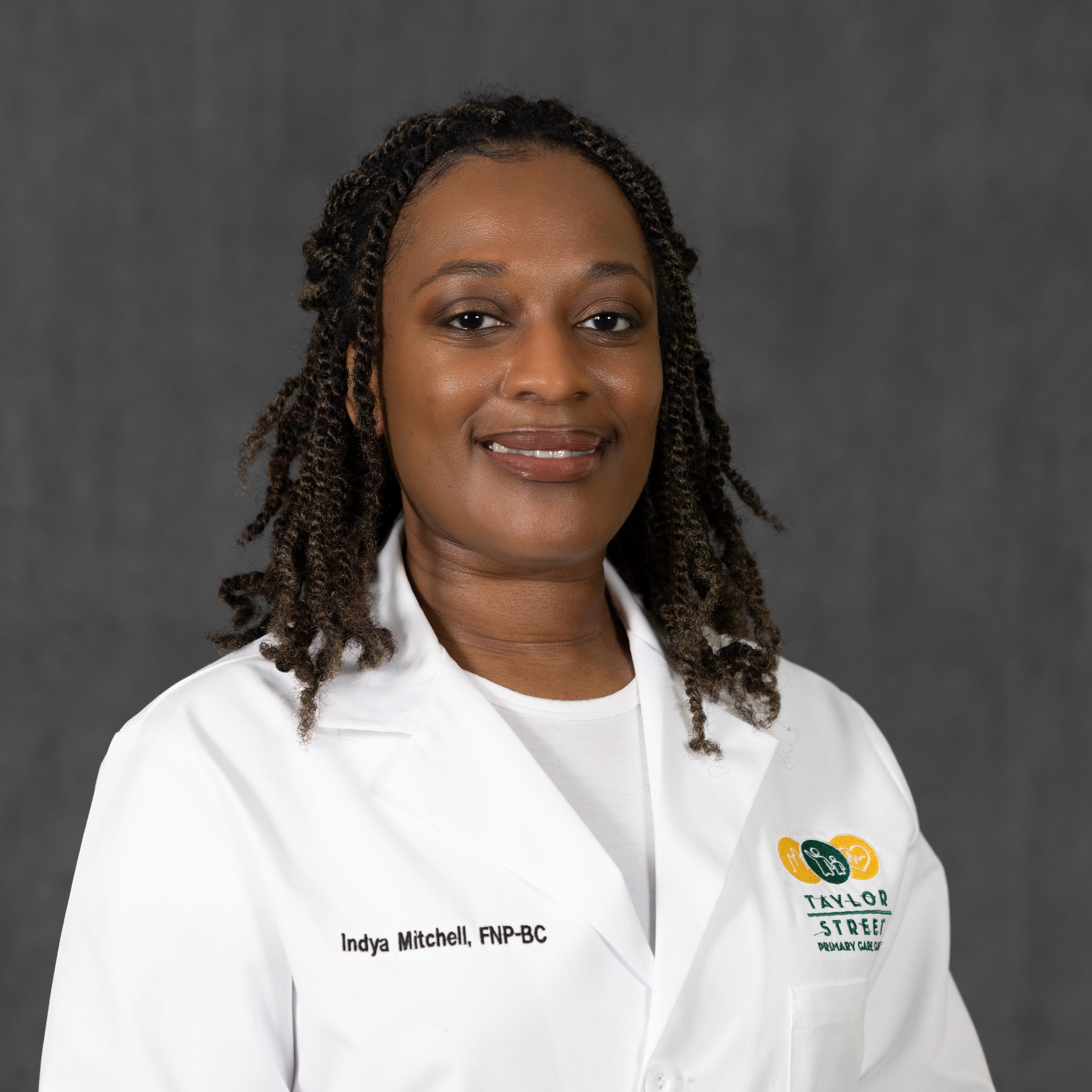 15 Jun

Welcome to the team, Indya Mitchell.

Indya Mitchell, MSN, RN, FNP-BC

Family Nurse Practitioner

Taylor Street Primary Care Clinic is thrilled to welcome Indya Mitchell to our team. Indya joined the Nursing Practice Corporation in March 2023 as Taylor Street Primary Care Clinic's full-time family nurse practitioner.

Indya Michell holds a Bachelor of Science in Nursing (BSN) from Eastern Michigan University, and a Master of Science in Nursing (MSN) from the University of Detroit Mercy (UDM). She has been working as a board-certified Family Nurse Practitioner (FNP) since 2012. Indya's previous experience includes work as an emergency room and trauma-certified Registered Nurse at Detroit Receiving Hospital, and as a Family Nurse Practitioner (FNP) at several Detroit area Federally Qualified Health Centers (FQHC).

As a primary care provider, Indya strongly believes that establishing a trusting patient-provider relationship is essential to providing quality care and improving patient outcomes. Indya has a special interest in prevention and management of diabetes, and more recently, obesity medicine.

Indya is a member of the American Association of Nurse Practitioners and Michigan Council of Nurse Practitioners.